In modern world, there are so many ads you see everywhere — on the streets and in public transport, while going to work or traveling abroad. Fortunately, you still can make your Internet free of explicit advertising. Meet an easy-to-use, smart and efficient ad blocker tool that will help you get rid of annoying banners on any website including social networks.
Why may I need such a tool?
Internet seems to be free at first sight. There are lots of articles and videos, cat pictures and scientific researches available at your service on numerous free websites. However, to run all those services, money is required. And to make money, the site managers use ads. There is nothing wrong in advertisement if it is unobtrusive, relevant and funny. But the main part of what you see is completely different. The banners distract from the website content, they are too bright and too lively. Really, you don't want to see them. And that is why you need a good adblock for Chrome and other browsers to get rid of annoying ads once and forever.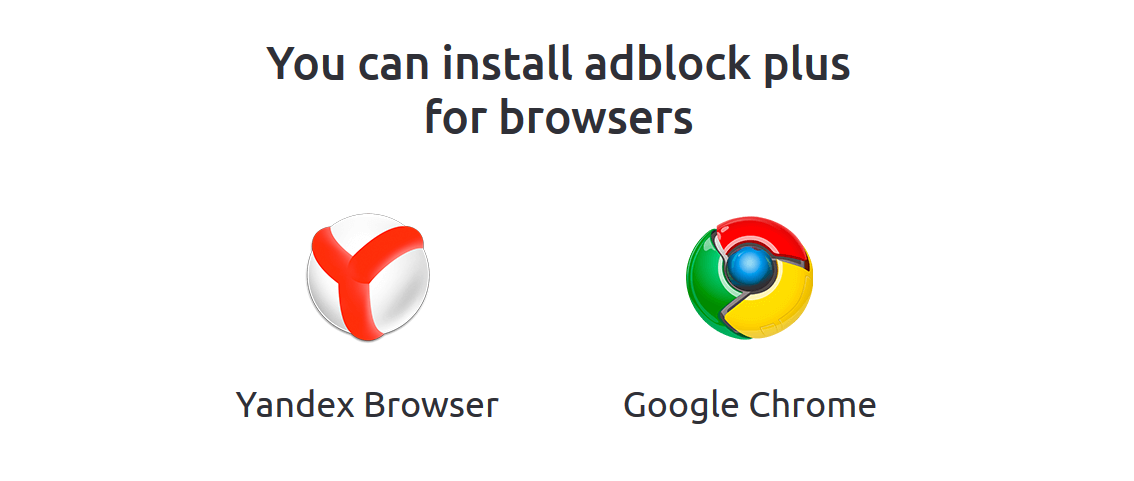 It's dangerous to go alone. Take Adblock for Chrome!
Let's describe the main things you need to know about Adblock Plus — free tool that is obviously required for your Internet safety, calm and truly positive experience.
What is it?
Adblock is a browser extension — a kind or add-on you install to enhance your Chrome. It works for any site you visit. It blocks any advertisement shown on those pages. It is safe and doesn't overload your computer.
Where should I use it?
This tool is irreplaceable for almost any webpage you visit. Good news — it works in background mode so it will be activated just when it is required. And there two types of sites that benefit from it. Let's see them closely.
Social networks
Tired of clothes, cosmetics, services and all other stuff that a social media tries to push? Download Adblock to forget about all those banners and interruptive videos forever.
Common websites
Want to read some news without distraction? Do not forget to install the perfect tool that hides all irrelevant marketing information and enjoy the most comfortable browsing ever.
How to start?
It's easy as ABC. Click Download button, launch the installer and follow the steps of the setup wizard. Open Chrome and see the difference.

Why should I choose Adblock?
There are only a few advantages you get with Adblock browser extension:
Load pages faster
Enjoy easy-to-use interface
Focus on information that matters
There are much more positive things you get. It is better to try by yourself to see all the amazing pros. Once you get it installed and use for a while, you won't want to get back to the previous experience — unsafe and full of advertisement.
What if I have another browser?
There are two browsers you may use in conjunction with Adblock — Chrome and Yandex. These ones are top-popular among both CIS and USA users. If you are using something else, it is a great time to change your browsing software to the market leaders.